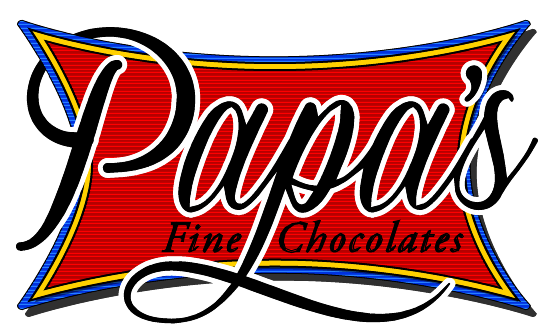 Multi-generation, time-perfected handmade chocolates
from Bear Lake, Idaho
If a successful candy making legacy is in your genes, the best choice is to keep it going and continue passing the knowledge on. So, Robert Matthews worked side-by-side with his grandfather, James Glade, a second generation candy maker, to learn the recipes. And the candy he created with his wife, April, started as a hobby but was so good, Robert was encouraged to do something it. This became Papa's Fine Chocolates.
Papa's Fine Chocolates offers a wide variety of treats, like caramels, dipped English toffee, toffee clusters, peanut brittle and chocolate-dipped strawberries. One of their specialties is Bavarian Mints, which have a mint meltaway center dipped in chocolate. Or how about chocolate-covered caramel apples, which are a customer favorite!
This sweet shop, located in Montpelier, near the world-famous Bear Lake, is popular with locals and tourists with high reviews on their company's Facebook page. Many who taste the chocolate tell them it's some of the best they've had. They also support the community, offering free candy for school report cards and supporting organizations like the Boy Scouts.
April says James, who passed away in 2012, would be very proud of what they're doing with Papa's Fine Chocolates. They're grateful for everyone who has helped keep their dream alive and grow their business.
-- Chris Redgrave Jan 19, 2018, Zions Bank Speaking on Business